Are we the product of the Illuminati? Exposing the new world order conspiracy theory. Is about the deepest secrets that our Gov. has been keeping from us for thousands of years. I got something to say about the way things have been going with our gov. and nations not being in tune with reality.
This new world order should be about the people. Not about what secret societies and the gov. wants to make out of it. All these secret societies are in this together. There is nothing worst than our gov. being in cahoots with secret societies to control the world.
And to tell you the truth. This kind of thing has been happening for thousands of years now. These secrets have

been kept

from us for several reasons. And I will begin by explaining to you why and how they are manipulating societies. including the rest of the world nations who are playing follow the leader.
In this case, the government has been keeping many secrets from us. I spoke of the Georgia guide stones in another post I created. And it speaks of how we must balance the Earth's population by reducing it to five hundred million.
it's a bunch of malarkey. Because the Earth replenishes itself. Disasters happen for a reason. And it does the same thing. To reduce the population with tornados, hurricanes, and earthquakes. and the list goes on.
But the Georgia Guide Stone, speaks about balancing the Earth's population. By killing people to reduce the population.
On July 6, 2022. I heard that someone or

maybe

a group of people bombarded the Georgia guide stones. Hurayyyyyyy! I didn't know this until recently but I sure did not like the intentions of it myself. They did not destroy it completely but one came tumbling down.  Now you see that the mighty sword is

truly

the pen. And in this case the internet!!!
That is why we need to blog. And speak out, and be a voice in the crowd. Yes, we can be a good influence, against evil influences.  We got to use our minds and voices

wisely

. Not only are we doing it for ourselves. But for God's purpose first of all, because it is our destiny to banish evil influences.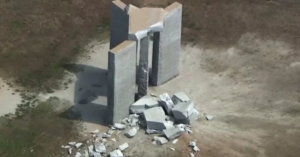 As I said before, we are being victimized and a target for the Illuminati's ceremonial sacrifice every year. They need to quick that satanic sacrificing stuff. Because that is ancient. This has got to stop or God will make it stop as he has done before. God does not like human sacrifices.
Especially idol worshiping. This is one of the reasons why great cavillations fall. They get the power they want with the sacrifices but they end up falling harder because it always backfires on them for doing evil.
And what anyone does will come back to them with the same measure. He who kills with the sword dies by the sword.
And to me, that sounds like a wicked sinister, and inhumane plan to kill innocent people, especially babies. If this is what the pandemic and diseases are all popping up for; 'guess what? They are getting it too. And God's people will still be saved. No matter what they throw at us.
This is my proposition to the wicked who work in government offices who keep making stupid statements and international news in 8 different languages about reducing the world's population. It is wrong and inhumane.
See, the wicked rich folk do not care about America, they only care about themselves. Not all the rich I only mean the wicked rich, the greedy. Nor does President Biden, because I heard it through the grapevine that he said he does not care about the American people. He is going to do what he wants to do.
And I knew it soon as he was elected I saw a red flag shoot up into the air. I told myself this dude is greedy and will cut us off from getting any more stimulus checks when he said the buck stops here like Trump was giving us. And I was right. Let Trump come back to Declassify Biden.
Trump-Breaking News 5/10/23 Update on Joe Biden's shaky deals with other countries
I tried to warn them about Joe Biden. I was right that his old crooked behind was a greedy money hungry vice president before he became president. ever trusted any presidents anyway, because they were all involved with the Illuminati at the Bohemian Grove and crooked in more ways than one.
The committee has investigated President Biden.
In only 4 months the committee made progress. The committee has learned to uncover the transfer of money from China to 16 different out-of-country banks to the Biden's for 10 Million dollars. He transferred 1 million to his colleagues and his son.
And Romanian gov. was under investigation and later convicted of corruption in Romania. Joey Biden was there for an anti-corruption policies speech. So, it made him a walking billboard for him and his family.
Beginning a new relationship to capitalize with the Romanian gov. And receive millions of dollars from them as well. So, I was right about him from the beginning. He does not care about our period, he is out for his own bones and no one else matters. 
Joe Biden is toast now. When the question was asked who do you think would handle a better economy? Trump has 54% over Biden 36%. But to tell you the truth I don't vote anymore because of all the corruption and Presidents visiting other countries for political gain and capitalism.
Besides the BS that is already going on here with us being in need of jobs and shelter for the homeless. And I mean for people who lost their homes due to owing taxes and other decent people struggling in this country to make ends meet.
Another reason I don't vote is because when you register to vote to me it is like selling yourself to the devil. I mean they have complete control over you. For one, they make you go to jury duty. 
That's right they will make you take a day or 2 or 3 maybe a week off or longer depending on how serious the trial is to convict someone. If you don't go to jury duty, you go to jail.
This is having complete control of your life and decisions. You are not free. This is no longer a free country but another form of controlling dictatorship to control us. That is what the government does.
The law here stinks and I am almost tempted to go to law school to make a difference and changed it for the better, not the worst. Do you know what makes people crooked?
The love of money that's what. Some people get it wrong when they say that money is the root of all evil. No, it is the love of money that is the root of evil, not money. Money is just paper.
But the design that is on the money is the root of all evil. Why, because the pyramid is a representation of the third-degree freemason which is 13 steps to get to the level of what they call priesthood. Yes, priest of the devil. Satanic rituals at the Bohemian Grove gave them away.
This calls for wisdom. Let the person who has insight calculate the number of the beast, for it is the number of a man. That number is 666.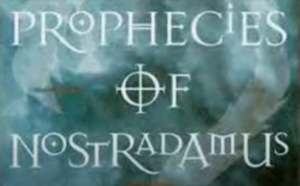 This my friends is what the bible was talking about one of the powers of the beast 666 and upon signing on the dotted line means you are accepting their rule. You are contracted. You can't break it or you go to jail or some kind of punishment. This is how the beast works to control.
Accepting their rules in your head allows them to control you. That means you are part of the beast's system once you sign their agreement policies. Remember it says that the no. of the beast would be on the hand and the forehead.
So, let me rhyme it a little for you. By accepting it with your mind, you sign on the dotted line with your hand. Yeah, go register to vote lol. Do you get my drift now?
So, they "misinterpreted" the bible a little when it said a speak literally a number on your hand and your forehead. Now do you get it? Remember it said the no. is also a name.
It's the Illuminati and other worldwide secret societies joining together which is the real meaning of the New World Order. That my friend is the name of the Beast. "The New World Order".

As a new world order! created a worldwide law contract with each other all major countries are involved in this secret society thing. To do what? To kill an overpopulated nation and world. How oh let's say the world trade Center was not really done by that dude across the seas.
It was Bush who did it. He brought down the centers with bombs to complete the job. A fast demolition with people still alive inside. My friends that was a sacrifice to the goddess of the underworld the Illuminatis' God "Lilith". She has many names.
Also known as Zeus's daughter and Lucifer's wife with wings to swoop down to snatch children and babies. That is the only one I have named. I don't want to make this post too big because I do have lots of important info for you all.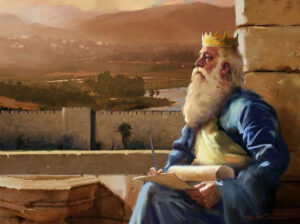 As for the no. on your hand and forehead, this is the result of poor bible scholars' writings in the 18 or 17 century when a few were hired to write the King James version. To revise the scriptures of the bible to subtract and add. What God said not to do to it they did it.
They re-wrote the bible and F. It's all up. Now you have to rely on God's knowledge and spirit in you to figure that out. Who says God does not guide us in the spirit still?
And sometimes God speaks to you through common sense and logical explanations in the spirit. That is for those who don't know what spiritual logic and common sense are.
Normally logic is thinking of using one's mind to consider or reason. But when God helps you think then you reason in a spiritual sense with thought and medication in the spirit. It is also called edification in the spirit. Another name is spiritually inclined to be spiritual discernment.
Why? Only because you asked. That simple huh? God is not twisting your hand to believe in what is left of his word they did not destroy. They do not have God as their spiritual guide which is why they are confused in this world of confusion. God keeps saying. " Come out of confusion my children". My daughters and sons in the spirit. When you do your daily prayers and do not forget God.
God will not forget you and will guide you as you think he is thinking in you as well believe it or not I am a witness to this wonderful contact in the spirit that I have in God because he speaks to me in the spirit and he also sends his angels to protect me.
To protect all of his sons and daughters in the spirit. You can only be invincible with God and not of yourself only. This is why King Solomon was a great wizard and high priest of God. He asked for wisdom and God gave it to him and more.
I also ask for the same thing since I was young going to church. And believe me, he blessed me with an abundance of wisdom I even astound myself at times. And the same can happen to you too if you believe. I would rather have an open mind in wonder than have a closed one in disbelief.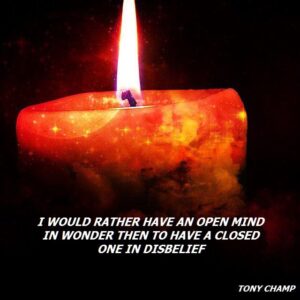 A great and wonderful change for the better is coming real soon for you and your loved ones. God speaks to us in our minds we need to connect with him and listen to his thoughts. That is when you have mastered all your emotions. And come into the Godly priesthood. There are no bounds in the spirit. He will teach you all that you need to know and more.
That is because they do have not Christ in their heart to understand what I am talking about. They are spiritually blind my friends.
So, when I keep seeing people saying negative things like they doubt or don't believe it is because they have no spiritual insight like most of us do. Therefore and not accept God's guidance because they do not pray or believe in God.
All God wants from you is to try and do your best and not be the worst but the better of mankind and not for selfish greed. But for your sake and the world.  And most of all, for God's sake. Do the right thing that's all you have to do. Is that so hard? OMG lol. It's so simple, isn't it?
But people like to make it harder on themselves, don't they? This is what I mean by just using logical sense, and wake up my sheep my people God is saying. Wake up and smell the coffee like I always say.  Open your eyes and open your mind. Stay alert at all times.
They are just dummy human sacrifices but why are they doing this every year? They are celebrating and worship the Illuminati's goddess of the underworld. Who is to say if they are still doing it behind closed doors to this day?
Lilith according to the book of Enoch was Adam's first wife but later became Satan's wife thinking he was God because he impersonated God to have sex with her. And out came Caine who became the first Nephilim giant part angelic and part human.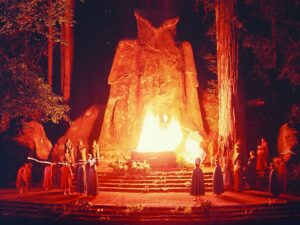 going to a VIP camp to worship a thirty-foot owl?
When Biden said that the buck stops here. That made me want to grab my bat! "come here". So, this is my proposition to get rid of the wicked instead of the innocents. Why don't they gather all the wicked and remove them from the face of the Earth?
And that will reduce the population to maybe at least 400,000. How about that? The four hundred thousand that were already planned for Christ coming and getting caught up with him in the air without death.
Do you know he gave me the power over death? I died like 5 times already and came back. Do you know why? He is not ready for me yet. He wants me to do this. To keep doing his will with my writing. And I am sure it will be helpful.
Including those who had a hard life as I did at a young and old age. It has not been easy for me. I was not born rich like some folks are. I live in Florida for 15 years suffering hunger pains but I survived the test.
There are more wicked than good on Earth today. Most of them work for our Gov. offices, gov. officials, Judges, lawyers, doctors, nurses, you name it. And most are prejudiced rich folks that are running this country in secret societies.
That is what the secret societies were created for. For the rich and powerful to get richer. Money is power yes but will not last long. You'll see there is going to be a great change in society very soon because of all this. And it has already started.
And do secret wicked things behind closed doors. If there is going to be a cleansing of the world let it be the wicked that are cleansed out of this world. Not the innocent.
That is how it should be done to make the world a better and more peaceful place to live in and safer as well.
We won't have to worry about getting rubbed while walking the streets. No more killing or stealing from society like the gov. is doing. etc. 
There are more wicked people on the Earth than good. And it is even said in the bible. That there will be a day that will come like the days of Noah. This time by fire.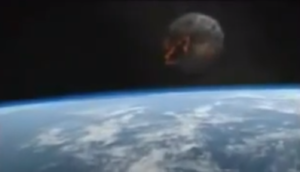 I know God promised us never to have a great flood again because of the rainbow. But other catastrophes lurk out there that can happen to the world. Like nuclear war for one.
How about a meteor or comet colliding with Earth? That already happened that made the dinosaurs extinct but who is to say it won't happen again? And make us extinct along with the dinosaurs. This is where our tax dollars should be going.
To find ways to protect us the Earth from this kind of extinction of the entire globe. To find ways to intercept those comets and meteors from hitting the Earth.
Hey, guess what? God is going to make that happen anyways. It is already in the process. How? The pandemic was meant to kill us. But I bet it is backfiring on the wicked and they are the ones that are going to die. This is what I know.
Again, there are two kinds of people in the world. Who would you rather vote for if it was a choice we had to make? Would it be wicked to run the Earth or the good?
Who is going to finally win the battle? All that the wicked are going to do, is self-destruct like most great civilizations that fell in the past ancient history.
I have said this in one of my posts before. A great civilization does not get destroyed from without until it destroys itself from within. Something has got to break the trend that has been happening to every great civilization happen to us. Before it happens to us. 
The good of course. Why. God is not going to let anything happen to us the good, that is why. One more thing about the choice we have. If the wicked win they get to destroy the Earth by whatever means.
Or the good which are peaceful living people who want nothing but peace in the world. If there is going to be a New World Order. Let it be our New World Order.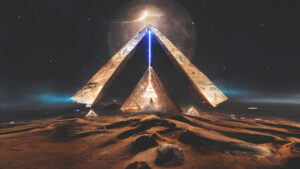 It should be the people's New World Order as in unity or peace, not war. Not for the wicked who keep creating ways to kill an overpopulated world no matter who it is. And old-school Illuminati-style ancient human sacrifices, including their babies.
For power and greed. That is just too gruesome to even think of doing, to innocent victims, wouldn't you agree?
And if the aliens are giving us this message to manage to reduce population. It should be the wicked that should go if it needs to be done. It should be wicked to go not us the good.
The wicked and all gov. officials should be given a lie detector test to see how wicked they are and get fired and sent to prison for impersonating the law of God when it's probably old-school prejudiced people working for the judicial system and the gov as well.
Just like the devil who impersonated God when he fooled Lilith who was Adam's first wife. Eve was Adam's second wife according to the book of Enoch. No wonder they banned the book of Enoch from the bible. How about that?
Yes, give the president, gov, officials, and the Senators that go to the Bohemian Grove sacrificial camp a lie detector test. And ask them why are they all going to a private VIP camp at the Bohemian Grove. To worship a thirty-foot owl every year.
And perform human dummy sacrifices in front of it. I can tell you already why. They are linked to the Illuminati who use to sacrifice their babies to the goddess of the underworld. Lilith!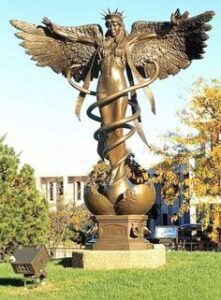 That's right and ask them if they are doing this for real behind closed doors. That will put some ants in their pants. Ask them who is the freaking thirty-foot owl? I know already but you will find out later about it in a post I have already created on that topic.
There is a verse in the bible that says. He who kills with the sword will die by the sword. That being said. All these wars are happening. Is all about money and killing off the enemy.
To steal their gold, oil, and treasures. Why do people on the other side of the world have to be our enemies? I'll tell you why. It's greed. War is money.
Because you get to keep their goodies when they killed them all off. The world has been going through this kind of idiotic behavior since it started at the beginning of creation when Cain killed his brother out of jealousy and hate.
This jealousy about someone else having something better than the other but they don't have it and get mad about it has got to stop. You know you have people including families that act that way towards each other.
Let me say this to make an example so you know how to handle this kind of situation with family
This is my Testimony
I have a little brother whose name is Raul and since a kid, he wanted everything that was mine including my girlfriend lol. He was so jealous of me when he grew up. That he was always stealing from me and vandalizing my property. Not to mention blame me whenever he stole from my father to support his cochin habit. No matter what it was he did I was to blame for it. And several times I got thrown out of the house in the streets because of those lies.
My mom would always give him my toys after I grew out of them. This is what made him that way. Mom made a mistake in spoiling him with my stuff. After that, he got used to having what was mine.
And made him hateful towards me. He would do little petty stuff like stabbing the tires of my car. Tell people lies about me to turn against me and be on his side.
He even told one of my cousins that if she sticks to his side against me he will buy her a pack of cigarettes lol. And she told me about it. She declined his offer she said. That boy never grew up. He ended up like my father fighting with kids and never growing up in their minds.

That is what happens to people who get spoiled at a young age. They can't take no for an answer because they are used to having their way all the time. And end up doing damage to someone's character or killing them.
Or try to. I was their scapegoat. Because I was to blame and everything that was stolen or went wrong was my fault when they did something wrong.
But everything turned out in my favor no matter how much damage he and the rest of the family did to me. And that is what made me stronger today. There is a verse in the bible where Jesus said. They will hate you because you are not of this world. Because of me and you are the chosen ones of God.
This is why they will never pinpoint or figure you out because they are lacking Jesus. They have no spiritual enlightenment. They are not spiritually edified. There is no way they will learn the knowledge of God within themselves.
Because they do not have spiritual guidance. When you start to think up ideas that you do not know where they came from, that was God's idea embedded in your mind spirit and soul.
All good ideas come from God. All bad ideas, well you know where that is coming from I hope. lol. When your chosen God gives you food for thought. Or thought for food however way you want to put it.
People will accuse you of some kind of evil or treachery because it is a reflection of who they really are.  Some people are afraid of something they do not understand and can't figure out.
If you have the power to heal it is from the devil they will say. Because their jealousy won't let them see beyond their ignorance.
This was what was said about Jesus. That he had the power of the devil in him. That he was doing the devil's work. But the devil cannot heal what he is meant to destroy. It is like the house that is divided will fall. Works for both sides. Together we stand, divided we fall.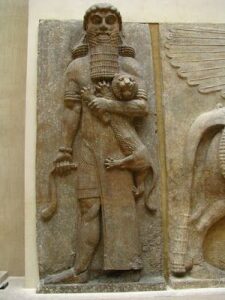 But I endured all of that and survived all the turmoil I went through. Even though I was their scapegoat, I still survived alone.
Furthermore, that turned him into a treacherous backstabbing liar and a child molesting abuser when he was a teen and while married. He is a sick person even my mother told me he was sick. And had no respect for our mother.
See that is what I am talking about. It is called jealousy, and envy and he got out of control with it. The worst tool of the devil that made Cain kill his brother.
My brothers and father were hating on me because I had skills and talents that they did not have. One day all of us were working in the back yard helping to build a shed. It was Me my father and 2 brothers. I was at a distance when one of them said, hey pretty boy come here.
I always had a comeback when they would tease me. So, I said. "Okay, I guess that makes you guys ugly huh? lol. So now I knew they were also hating on me because I was a handsome young dude. Well, I say I am because I had been told before. Not trying to brag.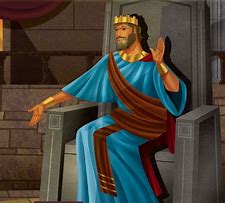 But that is usually the case in most families who grow up with the wrong role model. I hate to say it but I was the oddball of the family the ugly ducky because of jealousy and hate.
But I survived it. My father would also tell my other brothers and sisters that I was stupid and they were smarter than me. But I knew better.
You see, I have this gift that I can read between the lines when people say things like that. It was to mentally abuse me for defending myself against him when he tried to beat me when I was 24. We had it out.
I was tired of his beating abuse and fought back. When he punched me in the mouth it was on.
I know he was my father. But at least he understood I was not going to let him beat me like he did when I was a kid and the rest of the kids took it but not me. That is why he would say they were smarter than me.
Because I was not about to take his abuse no more. I was too old for that kind of beating so I gave him a little taste of his own medicine.
Sorry that I broke his jaw. But he got me real good in the ribs too. I mean he put the devil in me. It jumped from him to me. I was like possessed by his anger now. And I wanted blood.
Because it resulted in him punching me in the face because I asked for my money back that he took advantage of. God forgive me for that I almost killed my father with a knife he quickly closed the door when I came at him.
I had to get this off my chest. For the first time, I did not know that I had all that bottled-up rage in me, like a ticking bomb, it went off. This is why I never grew up like my father.
He was a child beater and broke my sister's ribs and I was not about to let him break mine. But I was the one who defended myself and he hated me for it. That's okay because in the end I still came up on top of the situation.
Now I have the house and the rest of the family wants to fight for it. They bothered my mother about this house because they wanted it. until she told them she can't take it anymore and passed away in the hospital. This is what greed did to my mother. Because the family was fighting for the house.
You know what I did not intend to tell you my life true story. But this is the only way I can get you all to understand. It is no good to abuse your children. Because for one. They grow up being mean and bad like their parents.
And there was prejudice in the family as well but I never was that way. I introduce a black friend to my family only for them to say to each other.
Did you see that black person? They were so black poking fun at me behind my back. I know because I stood outside of the kitchen window to listen to what they were going to say about me. You see there is not a prejudiced bone in my body. Why?
Because I started going to church at an early age after surviving Hurricane, Celia. 1963 was the year I believe. And I started praying because my entire family was crying. except me. The windows looked like balloons ready to burst in.
I crawled out of the back window to get the car. But the shed was on top of it. Thank God I was able to lift the shed I don't know how I did it but something help me pull it up and away from the car.
I felt like the incredible hawk at the time. And I was only a puny little boy. And it also felt like an Angle came by to help me throw that shed and flew about 20 feet away. Soon as I lifted it started to fly off the car on its own. I was pushing as hard as I could pushing it up and away.
It was a "10 by "15 shed. And was crushed on top of the car. I am surprised the car had not a big dent on the hood. It was all planned out for me to go do this and escape by God's grace.
I started the car drove it by the back door and everyone jumped in the car. Soon as we turn the block the winds stop and we saw a church. Where there was a man outside guiding us in to park and come in for safety.
I ended up sleeping behind the pulpit with the choir chairs at the back. In the morning I was the only one there when I woke up. After that, I started going to church because God saved our lives through my prayer. This is how I ended up becoming a singing evangelist.
Now back to our subject of jealous and hateful people. I have lots more stories to tell you about my past life but that will be in another post. So that this won't be too long to read.
That kind of behavior that has to do with jealousy is ancient. If we are going to be a beautiful peaceful nation where everybody looks up to us. We got to stop lying, hating, prejudice, and wars. I mean the whole world should come to that decision.

All presidents who have misused people's tax dollars and taken them from us should also be impeached. Including brown nose Biden that keeps bagging other countries for oil when we got our own.
And he is stupid for banning Alaska's oil by blocking it from coming into the United States. What a retard. Trump was not all that bad he was at least helping the people.
Biden is taking away from us and is about to make us lose the benefits that are owed to us in health care and social security income. Not cut social security and Medicare. That is insanely greedy.
And unfair to the American people because it's this fool's fault for spending over 20 trillion dollars of our tax dollars by sending it overseas to other countries for military protection.  That is causing the world's economy to go down as well.
And he has the gull to say it was Putin's fault and the pandemic's fault. Huh! Someone, please impeach this dude before it gets worst, and America will be in a worst state of depression than ever before. Impeach him before America goes bankrupt.
That old timer is just too greedy for his good. And I bet he is prejudiced for saying he does not care about Americans and does what he wants to.
The best affiliate programs. That will earn you money online.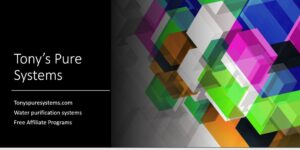 Furthermore. It seems like we are headed for more hard times in the future if this continues the way it is going. We all have to stick together. All the good against the evil people in the office and everywhere else for that matter.
We got to reduce the prejudice in the judicial system from judges, lawyers, gov. officials, presidents, and anyone else in the office that are of that kind of negative nature to take from America to spend for their greed. Taking advantage as they say.
Because it all just adds up to the problems of the world. Too many innocent people have gone to prison and very few have made it out. Too much prejudice in our Judiciary system is also making the prisons overpopulated.
Things are going to get worst if none of this is fixed period. We can only pray that the wicked do not prevail in the self-destruction of the world. World War III, which will result in a nuclear war.
I know I am jumping around just about talking about everything wrong, but someone needs to talk about this topic. We all got to talk about how to make things better in the world not worst. Including the whole world. Unity is not about war. It is about peace and unity.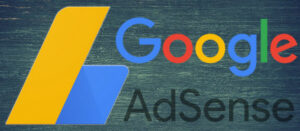 I am listing a lot of things I am not happy with because. I; like many others would like to see us prosper and not fall hard on our faces once everything is going right, that someone or something has to go wrong.
Because of some idiots in the gov. offices and Congress making plans to cheat the Americans out of their money and benefits.
Cutting us to make themselves richer. I rest my case for now. I will keep adding to my posts as I go along. And always watching the news and what is happening in the world today. And other research I have been doing to keep you all updated on future events as well.
 A Little Folk Lore Parable
I am going to share this little folklore story I read a while back that still makes me laugh and for all, I know this story may be true. There were It's about 2 brothers who were hunchbacks. One of the brothers did not have a hunch so bad big as the other.
So they use to make fun of him including the folks around him. One day he got tired of the hating. And went far away deep into the woods.
Walked a long way till he got tired and decides to take a nap beside a tree stump. He slept until some kind of noise woke him up at midnight. It was music he heard and saw fairies dancing around.
He began to dance with them and was putting on quite a show. And the fairies liked the way he danced so much that they wanted him to come back the next Friday night for another dance.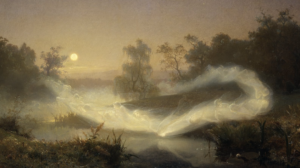 He said he would try. But to make sure that he would come back they took his hump from his back and said. This is to make sure you come back. When you come back you can have your hump right back. He smiled and said sure I'll do that.
He was so happy that now he was a brand new man and singing like a bird back to the village. I mean he was free from that stump in his back and went home to celebrate and tell his brother about it.
When his brother saw him he did not recognize his brother till he got up close. And was amazed at how good he looked without the hump.
So, the brother asked him how did he do it. And his brother that was a brand new man now told him the truth. And explained how he danced for the fairies and they removed his hump for him. Wow, the brother said I will surely go there to get mine removed too.
He thanked his brother for the info. When the evil brother went into the forest to meet the fairies at midnight he started to dance for them too.
But, he did not dance like his brother and he was a lousy dancer. So, they stopped him and said okay that's enough. You can go back home now and here is your hump, back. Now he had 2 humps one bigger than the other.
The twin brothers look so alike that the furies couldn't tell. But that is what he got a double hunch back for teasing his brother and making a mock of him.
This is what I call backfire, Karma, and spiritual justice. Now the hating brother was stuck with 2 humps on his back. And walked back looking funny like a midget T. Rex. With 2 humps in his back walking right back to the village. Do you see how the tables can turn on the wicked now? You all take care, peace, and one love. Till next time.
Take advantage of the 7-day free video lessons on how to build your website with no experience needed. If you do not join after the 7 days are up. You will still be able to keep your free website at no charge.
But if you do join you get 25 more free websites and all you pay for is the domain name you choose for each website. And you get a special yearly premium bonus of $200 knocked off the original price. But if you cannot afford the yearly plan. We got monthly plans as well. Good luck.
Website Owner Tony C.
Websites