Do you know how dangerous is tap water? Purity system reverses osmosis filtration systems are the best to purify any water. No matter how filthy it is. As most of us already know.
Tap water is dangerous enough to give you viruses, infectious diseases, and cancer. Tap water

is recycled

sewage water and is also known as hard water.
The city water treatment centers only treat it with chlorine, fluoride, and alum to whiten it. And that does not remove all contaminants like reverse osmosis systems do. Alum is nothing more than aluminum melted down with sulfuric acid.
There is a disease in sewage water called E. coli that is deadly, and thousands have died from it. E-Coli usually develops around streams. Where cattle have urinated and dumped while crossing.
Contaminating it with feces and urine. And found in tap water. Because it comes from recycled sewage water.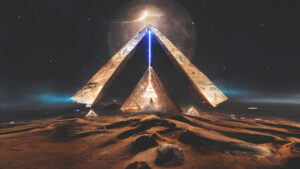 Even though they are using chlorine, that is like bleach. Alum comes from aluminum, Among other chemicals. All they do with alum is whiten the water to a clear with chlorine and other chemicals. Here are a few contaminants that you will find in tap water.
Thus, alum is nothing more than melted-down aluminum with sulfuric acid. One more thing I have seen. Some grocery stores have open-shelf refrigeration for meats.
I have a Certified Food Handlers Certificate. And I know that meats must be at a temperature under 40 degrees F, so it does not get spoiled. And should always be at the top of the icebox, not below other foods. To avoid food poisoning.
I tell people not to go to those stores that do not have glass doors for their meats. 'Because they might already have spoiled. And will give you foodborne illness.
And produce. Furthermore, I found out that E. coli got into processed food packages. I can tell you why, and that is because they process food with tap water.
And you already know that tap water has E. coli and hundreds of other contaminants. Those bottled water cases are not suitable to drink and are already contaminated.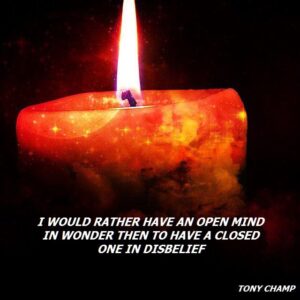 Bottled water should always be in an excellent environment when getting delivered. But some truckers don't even have air condition vents in the back of the truck. Some take hours, if not days, to get to their destination.
Studies and research have found that BPA affects male and female Hormones. It also lowers the male libido.
I was having severe stomach pain and did not know what was wrong with me at first. I went to the doctor to get a colonoscopy done. And this continued for the past three years.
Every year I had to get checked out because of intestinal bleeding. And I kept having the same bleeding ulcers as well. Even; after taking antibiotics and medication. And to no avail, that did not make a bit of difference.
But, when I started drinking alkaline water, I noticed how good and sweet it tasted, and soon after a week. I started feeling more energetic and without pain.
Afterward, my stomach and intestines were not giving me any more problems. It does what it's supposed to do. Clean all those acidic cells from your body. And it was the best choice I ever made.

We can choose to drink bottled water. But plastic bottles are 'made with a chemical called BPA. Which makes the plastic harder and firmer. And for the inside layer as well. This is the protective layer inside the bottle.
That

is supposed

to be a heat-resistant layer. Plus, it's supposed to be safe. But, recent studies proved it to be cancerous to your health. The BPA will leak into the water when the bottle gets overheated in a car or factory.
Too many times have I seen cases of bottled water stacked outside in the hot summer sun on hot pavement. 'This is an actual photo that I took. The security guard 'flagged me away before I 'could take any more pictures.
So, imagine them getting so overheated that it will make the BPA leak into the water. It also raises a red flag when the plastic begins to feel

incredibly

soft. 'The BPA's protective layer leaked into your water.

If you squeeze a plastic bottle with your hand, it is soft; it has been in extreme heat. Which means BPA has already leaked into the water. And not safe to drink and makes you sick to your stomach.
That is how you will be able to tell. What about spring water?

A few years back, it was safe to drink. But now, farming industries are spraying chemicals on crops.
Thus,

pesticides

 and 

herbicides

are to 'thank for contaminating the groundwater. Also, spring water needs testing because of this.
So much has happened through farming and chemical waste plants. So, finding clean underground water is hard to find. 
Thus, would it not be better to invest in a water purification system? And it will also save you money from buying bottled water. My cousin stopped by for a visit one day.
And we talked for a while, and he got thirsty watching me fill up a gallon of alkaline water. So, I gave him a drink of it. His eyes got wide open with pleasure, saying to me, wow, that tastes good and sweet. 
I have done some research on table sugar and found it to be cancerous to your health. Here is why. Sugar retains 13 or more pounds of water when you ingest it every day.  People add sugar to their coffee, tea, Kool-Aid, you name it the list goes on.
It will also make your stomach get bloated. And constipates you,  clogs up your memory, and makes it hard to concentrate. Need I say more? I will, sugar makes you sluggish in the mornings and all day. I know this because I am a witness to it. 
Since I quit eating table sugar I substituted it with honey.  I used to weigh 200 pounds and in six weeks I lost 60 pounds. And that was because I was cheating a little. I know how hard it is to quit eating your favorite candy and chocolate ice cream. But I did cut down quite a bit by regulating it in my body. 
What I mean by regulating it. Is to balance the nutrients in your body. Do some research and find out more about what is healthy for your body and so on. To improve your lungs, kidneys, liver, and your entire organs to work. 
So, what is my advice to you? Stop eating table sugar or try to cut back on it. And find the willpower to quit eating candy. Ice cream and all those donuts and goodies you used to eat at work in the mornings lol.
I know I know. It is hard but you got to do it for your good health. Remember sugar attracts cancer cells that can live and grow in your body. Good luck my friends.
When I first started with WA. It was the second website I had created from a different platform (Wealthy Affiliate). And when I gave it a try. It was because they gave me the 7-free video lessons. On how to build my website from scratch with no experience necessary.
And the offer still stands. Thus, this is the only website platform that will also give you 25 free websites to build free of charge. The only manual fee you pay would be for the domain name of the website of your choice.
If you do not join you keep your free website. But if you do join you get more than the offer is worth and a special bonus premium yearly package. Or monthly if you prefer.

Owner: Tony
Owner's Website: